I often tell people that I started my own bookkeeping business by accident.
Yes accident… I was a young single mom raising my beautiful daughter while going to college working my way through corporate America, juggling long work hours, day care drop offs and pick-ups , ballet lessons, bedtime stories and very little time for myself. In all this chaos a friend of mine who had his own business and had become a mentor and somewhat of a father figure to me, asked me if I could help him with his bookkeeping. He needed me to setup his books and bring them up to date. My response was "are you crazy?" I barely have any time for myself as it is and any extra time I am able to carve out belongs to my daughter."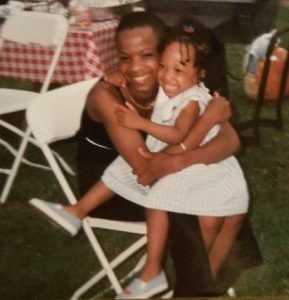 But
Mike had a long-term plan, he was seeing something I couldn't, an opportunity looming in the wings, so he was persistent. He didn't let up until I gave in and said ok, I will help you with your bookkeeping.
In addition to the million things I was juggling I had to make time to go to his office, sort through what felt like endless amounts of paper in an effort to organize and establish a proper set of books for him, sometimes taking my daughter with me… imagine how much fun that was juggling bookkeeping, lots of paper and a toddler. I must say I got pretty good at it. Mike and I were pretty happy with the end results, he was organized, his bookkeeping was up to date and reconciled and he could move forward with a clean set of books.
On what I thought was my last day going to his office, I spent time training him how to maintain his bookkeeping going forward. After a about 2 hours of what I thought was darn good training his eyes glazed over, he looked at me and said "you don't want me to screw up all your hard work, do you?" You need to maintain the books for me, it's the only way. Again he won and I had what would become my first of many clients.
I continued with my hectic life, going to Mike's office on weekly basis while doing everything else. Soon there was another request for bookkeeping help from one of Mike's friends and then another and another. Over the next few years it became impossible to keep up with the new clients, my job and my most important responsibility, being a Mom. Keep in mind the technology we have at our fingertips today didn't exist then, so I was running back and forth between my jobs, my daughter's school, her extra-curricular activities and home.
Soon I was at a cross roads.
I realized that there were numerous small businesses who understood that bookkeeping was absolutely necessary, but did not have the knowledge, time or resources to implement and manage an accurate bookkeeping system which presented an opportunity for me. However with every opportunity comes challenges. I wouldn't be able to keep working full-time and doing bookkeeping on the side and there was no way I would be able to support myself financially for an extended period of time without my corporate income.
So now what?
I was now seeing the big picture the opportunity that Mike saw when he insisted that I help him. I saw the freedom that I could gain being my own boss, I saw the opportunity to truly help small businesses, and even some day hire a staff and being able to create opportunities for them. Armed with these hopes and dreams, I stepped out on faith.
I placed a 2 line ad in the Sunday classifieds of the Stamford Advocate which simply read. Need Bookkeeping Help? Call Michelle… I got several responses and these led to the birth of A Bookkeeper 4 U.
From the suburbs of Connecticut to the Pocono Mountains and most recently to my home the island of Jamaica, A Bookkeeper 4 U continues on what has been a 20 plus year journey so far. Despite the many ups and downs our focus has remained constant. Our clients are our family and we treat their businesses like our own. Their struggles are our struggles and their successes are our success. We are more than just their bookkeeper we are their partners.
We have continued to grow and learn a lot over the years and yes we have embraced technology, which has allowed us the flexibility to serve our clients in ways that was not possible when we first started. We love what we do and servicing our clients is more than just a job for us, it is a way of life. A Bookkeeper 4 U does not provide a cookie cutter bookkeeping solution, but a bookkeeping solution designed to fit each individual client's needs.
We thank all our clients that has been on this journey with us for many years and our clients who are just starting this journey with us. Without you A Bookkeeper 4 U would not be possible. For those of you who need bookkeeping help and a place to call home we have room for you. Our family of clients continue to grow and we would love have you be a part of it.
To Your Success…
Michelle
To become a part of our family SCHEDULE A DISCOVERY CALL NOW